Shamrock Open XXIII – Complete
The 23rd annual Shamrock Open is now history
Brewers … Go to the registration site, login and download your scoresheets:
Questions (or something doesn't make sense below)?, please contact the Registrar – Steve Winter …
The Shamrock Open XXIII is AHA/BJCP Sanctioned Competition Program (SCP) Registered – http://www.bjcp.org/compcenter.php
The 2015 BJCP Style Guidelines will be in effect for this competition.  BJCP Style Guidelines
Alternative #3 from Appendix A of the 2015 BJCP Style Guidelines will be used to categorize Flights
The rest is waiting for next year …
Judges and Stewards … Use the registration site to sign up and reserve a spot …
Important Dates
Entry Registration will open on Monday January 22, 2018 … Shamrock Registration Site
Entry Registration will close on Saturday, February 17, 2018 at 5 PM Eastern Time
All Entries must be at a Drop Off Location (see below) upon Registration Close
Competition date is March 3, 2018 … No entry drop-offs the day of the competition (see previous point)
Shamrock XXIII Team (left click on their name to send an email)
Organizer – Steve Winter
Judge Director – Gary Morgan
Cellarmaster – James Hopson
Steward Director – Keith Eisel
Registrar – Steve Winter
Raffle Director – Todd Wenzel
Operations Director –TBD
Categories
The 2015 BJCP Style Guidelines will be in effect for this competition.  BJCP Style Guidelines
Entries will be accepted in all Beer categories (Categories 1 – 34)
Entries for Meads (M1-M4) and Ciders (C1-C2) will not be accepted
Entries will be segmented into Competition Categories according to Appendix A; Alternative 2 of the BJCP 2015 Guidelines
Recognition of 1st, 2nd and 3rd place be awarded by Competition Category
Best of Show will be determined from the pool of 1st Place entries from all awarded Categories
Every effort will be made to have all entries judged by qualified participants in the Beer Judge Certification Program (BJCP)
A Scoresheet for each entry will be posted to the Registered account after the Competition Close
How to Enter
Register
All entries will be registered and paid for on the Shamrock Registration Webpage … click HERE
All entries must be entered on the Registration Site by Saturday February 17th in order to be eligible for evaluation and consideration for award.
Entry Fee
$

7 for each entry.
All fees will be paid via the PayPal link on the competition registration site … You can pay via credit card without a PayPal account, instructions … If you don't do PayPal whatsoever? Find a friend with an account or enter your beers in one of the dozen's of other BJCP/AHA events
Beer Entries
Each entry will consist of two (2) bottles.
Each bottle with have a completed Shamrock Competition Bottle ID form, attached with a rubber band.
Entries must be received/dropped off at one of the locations listed below by 5PM on Saturday February 17th.  No exceptions. Anything dropped off after 5PM on Saturday February 17th will not be eligible for judging. There will be no further pick-ups before the competition.
There will not be a pickup at the February CARBOY meeting on February 21st
There will be no formal out-of-town pickup this year. SHA Homebrew clubs (some clubs formally part of CBOY) may be coordinating collection and delivery. Check with your local club and have them contact the Shamrock Cellarmaster to streamline delivery.
No entries will be accepted on the day of the competition (all received by Saturday February 17th)
No-shows will not receive a refund.
Entries will be shipped to, or dropped off at, one of the following locations
**** (check back closer to ship date for any changes): ****
Mark all packages on the shipping label "Shamrock Open c/o"
Atlantic Brew Supply
3709 Neil Street Raleigh, NC 27607
(919) 400-9087
atlanticbrewsupply.com
American Brewmaster
3021-5 Stoneybrook Dr. Raleigh, NC 27604
(919) 850-0095
americanbrewmaster.com
American Brewmaster
1008 Southwest Maynard Road Cary, NC 27511
(919) 289-4090
amercanbrewmaster.com
Drop Off Only:
Ponysaurus Brewing Company
219 Hood St, Durham, NC 27701
Bottles
Each bottle must be plain brown or green glass, 10 to 16 ounces in volume, crown capped and labeled as described below. Use of brown, long-neck, 12oz bottles is encouraged but not required.
Bottles and caps must be free of anything which is sufficiently unique that could identify a Brewer to a Judge. This may include raised lettering, labels, unique bottle shapes or the like. Bottle caps will have any distinguishing marks completely blacked out.
No swing-top bottles.
Reusable containers, including "Carbonator" type devices CAN NOT be returned.
Bottles not meeting these guidelines will be disqualified, and ineligible for award. At the discretion of the Organizer, disqualified bottles may be evaluated and scoresheets provided to the Brewer.
Bottle Labels – Each bottle will require a 'Shamrock Open Bottle Label' and can be printed from the Registration page (click on the 'Print Labels' button at the bottom of the page HERE, the form is populated from your entry data) … Or from the PDF Shamrock Open Bottle Label, open the form in Adobe to activate the editable fields… Attach the form to the bottle with a rubber band.
Judging
Please register to Judge or Steward online HERE. Judges are the single most important aspect of the competition (after Brewers). Assembling a solid cadre that brings descriptive palates, brewing expertise and the wisdom to tie the two together, provides the feedback needed to enhance a Brewers repertoire. Apprentice Judges are welcome and will be paired with experienced Judges.
Judge and Steward experience points will be reported to the BJCP.
Judges and stewards are expected to arrive in time for competition briefings that start at 8:30 am.
Judging will begin at 9:00 am
Judges and Stewards will be served bagels, coffee and juice for breakfast; Sandwiches, chips, salads, select local beers, and soft drinks for lunch; and various Snacks throughout the day.
To balance the workload, some categories will be evaluated prior to the competition day. All pre-judged categories will comply with all competition guidelines.
Location
North Hills Club
4824 Yadkin Drive
Raleigh, NC
(919) 787-3655
From Interstate 440, take the Six Forks Rd exit Exit 8B. Going North on Six Forks (pass North Hills Mall on the left). Turn left on Northbrook Dr Turn right on Yadkin Dr. Map to North Hills Club
Prizes
1st, 2nd & 3rd place beers in each category will receive a ribbon. 1st, 2nd & 3rd place Best of Show beers will receive a Best of Show ribbon.
Last year's Shamrock XXII Overview  last year's results posted HERE
Please Patronize Shamrock Sponsors
We would not be able to put on this competition without their support.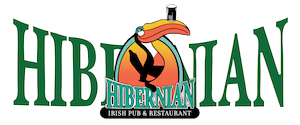 Southeastern Homebrewers Association
(formerly Carolina's Brewer of the Year (CBOY) and now geographically expanded)
Shamrock Open is a participating competition in the Southeastern Homebrewers Association 29016 circuit.
For more information visit the SHA Facebook Page … https://www.facebook.com/groups/541112192714779/
CBOY Previous Results
Save
Save
Save
Save
Save
Save
Save
Save